Tourist Attractions in
Burnet, Texas
Fort Coughan Museum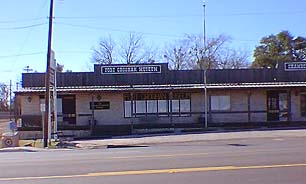 The Fort Croghan Museum is located next to the Burnet Chamber of Commerce on Highway 29 about 1 mile west of Highway 281. While you are there, stop it at the Chamber of Commerce office and pick up some information about the area.
Confederate Air Force
Museum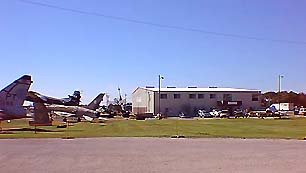 The Confederate Air Force Museum is located on Highway 281 south of Highway 29 in Burnet. The planes on the left are museum planes on display at the entrance to the museum. The museum is located next to the Burnet Airport.
Hamilton Creek Park in Burnet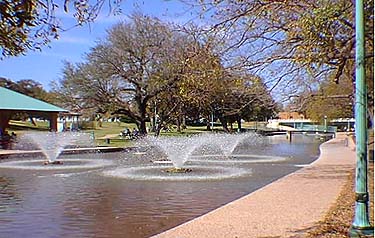 Hamilton Creek Park in Burnet. A beautiful place that is very relaxing. Go for a stroll or just sit and enjoy the sound of the water and the beautiful scenery. Bring along a picnic lunch. The park is within easy walking distance of the downtown square and the train station.
Hill Country Flyer Steam Train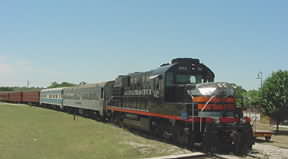 The Hill Country Flyer is a train that makes regular weekend runs from Cedar Park to Burnet to take tourists out to shop at the antique and gift stores in Burnet, to dine in the local resaturants and and to enjoy Hamilton Creek Park. Call 512-477-8468 for more information. To go to the Hill Country Flyer Web Page Click here.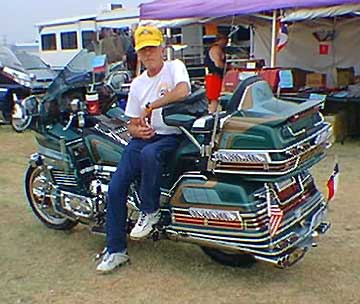 Memorial Day Weekend is the time for the Annual Texas Hill Country Tour and Trade Show sponsored by the Austin Road Riders' Association (ARRA). As many as 1,000 motorcycle from all over the U.S. converge on the town of Burnet for this popular show. Click here to see the photos and more information.
For more information on the city of Burnet
you can email us at: halb@bigfoot.com